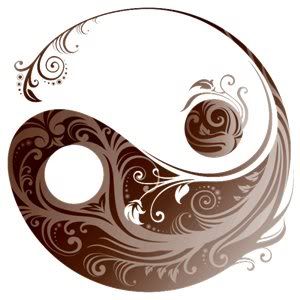 My friend and wonderful blogger, Mary, over at
Biblioblog
was kind enough to award me the Versatile Blogger award. I'm very honored, as I'm still very new to blogging.
There are 3 basic rules to accepting the award. First, linking back to the site that awarded it to you (see above). Second, sharing 7 things about yourself. Third, Passing the award along to 15 more blogs.
So, let's get right to sharing 7 things about myself, things you might not know. Hmm, this is harder than it sounds!
1) I was married once before. I was young, in college, and easily impressed. It lasted 6 years (though 5 of it was pretty unhappy), but thankfully had no children.
2) I met my second husband at my first
SCA
event in 2001. It was like a real life fairy tale, and we've been inseparable in the 10 years since.
3) I'm a secular Taoist.
4) I adore Thai food (and anything curried)! I don't get it very often, but I just love it when I do.
5) I used to smoke cigarettes, but quit at age 30. Quitting is one of the best things I've ever done!
6) I love Disney movies (mostly cartoons), even as an adult. I was enchanted at as a young teen by the Little Mermaid and Beauty and the Beast, and find myself equally enchanted by some of the new films such as Tangled. I think Marry Poppins is one of the most charming and enduring films ever made!
7) I really enjoy musicals, and singing myself, and took lessens for over 4 years. I've seen a lot of musicals on stage, and have publicly performed songs (at fairs and such) from a variety, from Evita to Little Shop of Horrors. I even had 2 tapes made professionally, when I was in my mid 20's.
Well, hope a few of those were somewhat interesting at least. :)
It was difficult to chose just 15 blogs to share this award with, but here they are, in no particular order. :)
1.
Kadiddlehopper
.
2.
Cation Design
3.
The Slapdash Sewist
4.
Danvillegirl Sewing Diary
5.
Saint Nolt Sews
6.
Kitschy Coo
7.
Gertie's New Blog for Better Sewing
8.
Sew Mama Sew
9.
The Rambling Taoist
10.
Pharyngula
11.
Cocktail Party Physics
12.
Historical Personality Disorder
13.
Old-Fashioned Charm
14.
Great Old Movies
15.
Ex Libris Draconis
Thanks Mary, and I hope you enjoy this list of very interesting blogs!